Another courageous casualty in Pakistan, journalism's most dangerous country
(Read article summary)
Murtaza Razvi, an editor at one of Pakistan's leading English newspapers, was murdered in Karachi yesterday. He was one of many journalists I met on a recent trip who have refused to give up their work despite threats.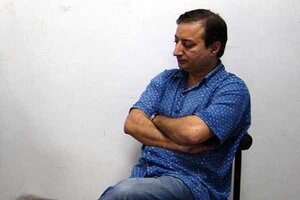 Courtesy of Ann Hartman/East-West Center
Two weeks ago I was in an office in Karachi, Pakistan, with a room full of journalists, including Murtaza Razvi, an editor at Dawn newspaper, discussing challenges facing the country's vibrant media, including risks to covering Pakistan. Yesterday I was e-mailed that he had been murdered.
Before I left for Pakistan a few weeks ago on a journalist exchange program sponsored by the East-West Center, I asked colleagues who reported in the country, both Pakistani and American, about their greatest challenge.
Americans complained of the government's game of "smoke and mirrors," a disinformation campaign that puts most other government propaganda efforts to shame. The challenge for Pakistani journalists, on the other hand, was decidedly more severe. "We have a completely free media in Pakistan, but no protection," said one journalist based in Islamabad.
How severe? The country leads the world in journalist murders, the latest just yesterday.
Seven of the other eight Pakistani journalists at a meeting with my group proceeded to share stories of threats. It was common, they said, to receive a threat by a phone call from the Taliban for not getting enough quotes from them, from political parties for including the Taliban in a story or not being represented the way they saw fit, and even from Pakistan's version of the CIA, the ISI.
---