David Gessner offers a modest 'Green Manifesto'
(Read article summary)
Nature writer David Gessner argues that we must first fall in love with nature before we will fight for it.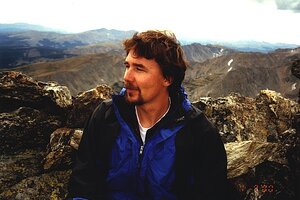 Courtesy of Milkweed Editions
Talk about the environment is full of apocalyptic disasters – giant problems like the Gulf Coast oil spill or the scariest of them all: global warming.
Nature writer David Gessner wants to keep his manifesto for the environment modest, simple – and local. "Maybe the most important wilderness is the one closest to home," he says.
While academic research is important, more support for environmental causes will be won by getting people out to actually experience nature than in all the charts, graphs, and position papers in the world, he argues.
"Don't throw out the contact with the animals and the places. Because for many of us that's where it starts. We wouldn't be in this battle at all if we didn't have that," he said in a visit to the Monitor newsroom last month.
In a journey by canoe down the Charles River, which begins in central Massachusetts and twists its way through leafy suburbs into the city of Boston and finally Boston Harbor, Gessner found a watery world since filled with beauty, even if the hand of man is nearly omnipresent.
"[T]he world is still lovely, even when it is limited and somewhat un-wild. In other words, for all of environmentalism's cries of doom, there are still places like this river, teeming with life and flowing right through our backyards," he writes in "My Green Manifesto: Down the Charles River in Pursuit of a New Environmentalism."
---