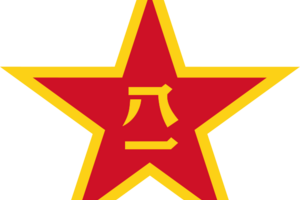 From Wikimedia Commons under GNU Free Documentation License
Find someone who works on security, find an alarmist.
Whether it's the IT guys where you work pestering you to change your password every couple of weeks, to a general briefing from Congress on "emerging" threats (that will require big new spending to counter, of course), people who are paid to worry about danger always overestimate on the downside.
And fair enough. When the worst happens, the outraged cry goes up: "Why didn't you see this coming and prevent it?!" (frequently from the same people who were cutting budgets on security, e.g. Benghazi). It's generally a good idea to have your security people losing sleep at night over insecurity.
But the discussion in the US of the security of government computers can be exasperating in its hyperbole, even when it's dealing with real threats. Consider Defense Secretary Leon Panetta last month. In an Oct. 11 speech on "cybersecurity" (the charmingly archaic "cyber" seems to live on only in government discourse about modern information technology), he seemed to suggest that a computer virus or infiltration of government computers by a hostile foreign power could kill thousands of Americans.
---