The Scent of Pine
A road trip to Maine offers a Russian immigrant transportive memories of her past, and a possible ally for her future.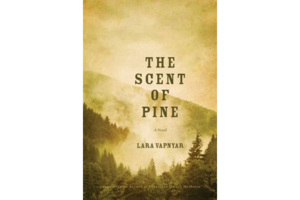 Written for The Barnes & Noble Review by Steven G. Kellman
Since language is not nearly as portable as the other arts, displacement poses particular challenges for migrant writers. After abandoning the Soviet Union, Mikhail Baryshnikov barely missed a beat when he continued dancing in the West, nor did emigration to the United States prevent Mstislav Rostropovich from performing – transcendently – on the cello. However, Joseph Brodsky hit a few sour notes when he tried writing poetry in English rather than his native Russian.
Vladimir Nabokov offers the supreme example of a Russian master who managed to reinvent himself in luscious English prose. But during the past two decades, North American literature has been enriched by several other newcomers from the former Soviet Union, including David Bezmozgis, Keith Gessen, Michael Idov, Sana Krasikov, Ellen Litman, Irina Reyn, Maxim Shrayer, Gary Shteyngart, and Anya Ulinich. Shteyngart, the most celebrated of that cohort, was seven, an ideal age for acquiring a new language, when his family moved to New York. However, Lara Vapnyar was 23 in 1994 when, with scant English, she traded Moscow for Brooklyn. By 2003, she was able to publish a volume of stories, "There Are Jews in My House," in her newly adopted language. It was followed by a novel, "Memoirs of a Muse," in 2006 and another fiction collection, "Broccoli and Other Tales of Food and Love," in 2008.
---