"Cambodia's Curse" details the country's ongoing troubles
(Read article summary)
Journalist Joel Brinkley calls Cambodia "a country of 13 million people who are being terribly abused."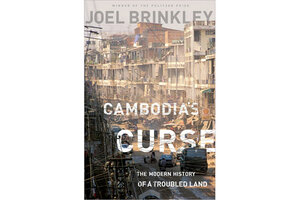 Since the Vietnam War and its darkest days during the Pol Pot regime, Cambodia has mostly been out of sight and out of mind. It's time to change that, contends journalist Joel Brinkley in his new book Cambodia's Curse: The Modern History of a Troubled Land.
The former reporter for the New York Times first traveled to Cambodia in the 1970s and returned recently to find a nation and its people still suffering.
---