Apple will fight the DOJ
(Read article summary)
Apple wants the anti-trust case filed against it by the DOJ to be decided 'on the merits.'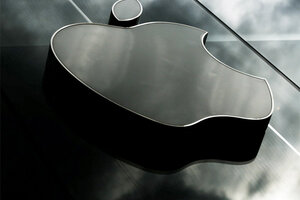 Martin Oeser/dapd/AP
We're not entirely surprised that Apple is taking on the Department of Justice.
Apple announced Wednesday it will go to trial to fight an antitrust lawsuit the DOJ filed against it and five major book publishers accusing the group of price-fixing electronic books.
"Our basic view is that we would like the case to be decided on the merits," Apple lawyer, Daniel Floyd, told U.S. District Judge Denise Cote, as reported by Reuters. "We believe that this is not an appropriate case against us and we would like to validate that."
The antitrust lawsuit alleges Apple and five publishers, including HarperCollins, Hachette Book Group, Macmillan, Penguin Group Inc., and Simon & Schuster Inc., colluded to fix e-book prices, as we reported earlier this spring. The DOJ's concern is that this fixed pricing model, adopted by five of the big six publishers, has reduced competition in the e-books industry and raised e-book prices for consumers.
---