'Going Clear,' Lawrence Wright's book about Scientology, has its release delayed in Canada
(Read article summary)
The Canadian release of 'Going Clear' has now been put on hold while its publisher reviews libel law in the country. The book's publication was already cancelled in the UK.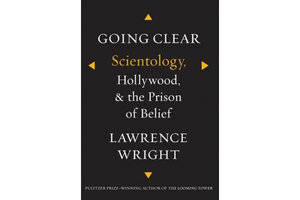 Writer Lawrence Wright's book on Scientology, "Going Clear," has had its publication in Canada delayed while Wright's publisher, Knopf, looks at the libel laws in the country.
The book's release in the United Kingdom has already been cancelled by publisher Transworld. Libel laws in the UK are notoriously harsher than in the US, often tending to favor the plaintiff.
"Knopf U.S. holds the Canadian rights to the book and due to the tight publishing schedule, a Canadian legal review was not completed at the time of the U.S. publication," Knopf said in a statement. "Given the differing legal systems in the US and Canada, Knopf decided not to make the book available for distribution in Canada at the present time until such legal review is completed."
---