New errors are discovered in 'In Cold Blood'
(Read article summary)
The 'true crime' book by Truman Capote, which has long been plagued by charges of inaccuracy, was accused anew of factual errors after old Kansas Bureau of Investigation files were discovered.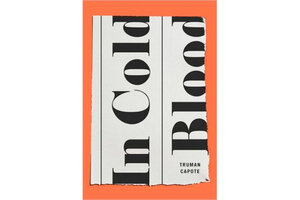 Truman Capote's true-crime classic "In Cold Blood" is coming under new scrutiny after evidence surfaced that disputes aspects of Capote's narrative.
Capote's 1966 book tells the story of Richard Hickock and Perry Smith, who killed farmer Herbert Clutter, his wife, and two of Clutter's children.
New findings by the Wall Street Journal question key facts in the narrative. In the book, Capote writes that one Kansas Bureau of Investigation agent went to the farm where one of the suspects lived, but newly discovered KBI documents state that four agents went, according to the Journal. In addition, Capote says that after receiving word of the possible whereabouts of one of the alleged murderers, the KBI sent an agent to the farmhouse right away. According to the KBI files, the bureau waited five days.
The documents were taken home by a KBI agent, Harold Nye, and are now the basis of a lawsuit between Nye's son, who expressed intent to release them or sell them, and the KBI, who says the papers are their property.
This isn't the first time the accuracy of "In Cold Blood" has been called into question.
---