'How did they ever make a movie of "Lolita?" '
(Read article summary)
The Novel to Screen Film Festival will examine three National Book Award nominees alongside their screen adaptations in New York next month.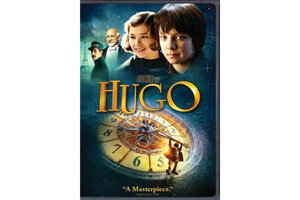 It was in 1962 – three years after the novel received a National Book Award nomination – that Stanley Kubrick's film version of Vladimir Nabokov's "Lolita" was released. Kubrick later said that, had he realized how tough it would be to get past the censors, he probably never would have made the movie.
But he did. And next month his achievement will be honored at the first Novel to Screen Film Festival, created by the National Book Foundation and the Pratt Institute. The inaugural festival will be held on April 4-5 on the Manhattan campus of Pratt, to celebrate Kubrick's "Lolita" and two other movie adaptations of National Book Award nominees. The three movies will be screened and each will be followed by a panel discussion by actors, writers, filmmakers, critics, and scholars who will consider the faithfulness of the adaptation.
---