'Persepolis' removal from some Chicago classrooms prompts protests
(Read article summary)
Teachers and students first believed the acclaimed graphic novel was being taken out of all classrooms and libraries, but Chicago Public Schools staff say it's only being taken out of seventh-grade classrooms.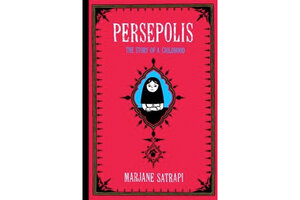 The status of the graphic novel "Persepolis" in Chicago's public schools led to controversy after the book was removed from some seventh-grade classrooms.
While some said an initial e-mail had requested the book be taken out of all grades and libraries, the CEO of the schools, Barbara Byrd-Bennett, clarified that the graphic novel had only been removed from the seventh-grade level because of "graphic language and images that are not appropriate for general use in the seventh grade curriculum" and that teachers who were going to teach the book in high school should undergo extra training.
"Persepolis" contains images of people being tortured and, in one instance, an image of the dismembered body of a girl who died in an explosion.
"Let me be clear – we are not banning this book from our schools," Byrd-Bennett wrote in the announcement to principals on the CPS website.
She said it had been "brought to [the schools'] attention" that the novel contained what the CPS considered inappropriate content for seventh-graders.
"If your seventh grade teachers have not yet taught this book, please ask them not to do so and to remove any copies of the book from their classrooms," Byrd-Bennett said.
The CEO said that it had been determined "Persepolis" "may be appropriate" for Advanced Placement students as well as high school juniors and seniors.
"We are also considering whether the book should be included, after appropriate teacher training, in the curriculum of eighth through tenth grades," she wrote.
---