Robert Frost: his 10 favorite books of all time
(Read article summary)
In addition to being a master writer, celebrated American poet Robert Frost was also a master reader.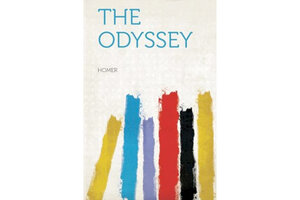 This year includes the 50th anniversary of Robert Frost's death, and April's observance of National Poetry Month is a good time to remember the 20th century's most celebrated American poet.
Frost (1874-1963) is perhaps best known for poems such as "Stopping by Woods on a Snowy Evening" and "The Death of the Hired Man," compositions inspired by the New England countryside that nevertheless attained universal appeal.
Not surprisingly, this master writer was also a master reader, and when the Massachusetts Library Association asked Frost to name his favorite books, he wrote an interesting top 10 list in 1934.
"'The Odyssey' chooses itself, the first in time and rank of all romances," Frost told readers in introducing his first pick. "'Robinson Crusoe' is never quite out of my mind," he added in offering his second choice. "I never tire of being shown how the limited can make snug in the limitless."
"Walden," Henry David Thoreau's classic, came in at No. 3. "Crusoe was cast away; Thoreau was self-cast away," Frost observed. "Both found themselves sufficient. No prose writer has ever been more fortunate in subject than these two."
The tales of Edgar Allan Poe ranked fourth on Frost's lists. "Here is every kind of entertainment the short story can afford," Frost wrote.
---