Should prison inmates be allowed to read whatever they choose?
(Read article summary)
"Werewolf erotica"? A history of race relations? The Bible? What should prisoners be reading – and does society have the right to decide for them?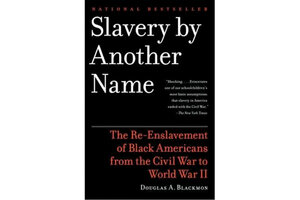 How much freedom should inmates have to read?
That's the question on some minds as a string of incidents has exposed the unlikely challenges faced by prison libraries – making strange bedfellows of the books and law enforcement communities along the way.
The latest is a decision by the 1st District Court of Appeal in San Francisco, which recently overturned a previous ruling barring an inmate of a state prison from receiving a book he requested deemed problematic by prison officials. The book in question was "The Silver Crown," by Mathilde Madden, which has widely become known as "werewolf erotica," and was considered too sexual by corrections officers.
"Prison authorities had a legitimate penological interest in prohibiting inmates from possessing sexually explicit materials," Justice James Richman wrote, but in this case, they overstepped their powers and engaged in an "arbitrary and capricious application of the regulation," Richman said, as reported by Salon.com.
That decision follows news of an Alabama prison that barred one of its inmates from reading the Pulitzer Prize-winning "Slavery by Another Name: The Re-Enslavement of Black Americans From the Civil War to World War II" by Douglas Blackmon. A 2011 suit by the American Civil Liberties Union charged a South Carolina prison with denying its inmates all reading material other than the Bible.
---