Free shipping day is a good deal. Is it great?
More than 1,700 stores are offering free shipping day to customers who buy online Friday. But probably only savvy shoppers will get a great deal.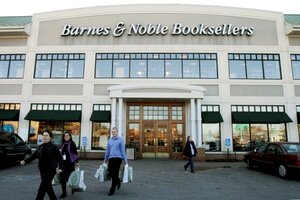 Toby Talbot/AP/File
Mroe than 1,700 online merchants are offering to ship their goods for free – and get them to you by Christmas – if you order on Friday, Dec. 17.
Just over 1,000 stores will waive shipping fees on all their goods sold Dec. 17, according to freeshippingday.com. These include Lands' End, Dell, Barnes & Noble, and Zappos.com.
Another 724 are offering free shipping selectively. Usually, you can get the deal if you spend a certain amount: $25 or more at JCPenney; $75 or more at Patagonia.
That's a record number of merchants signed up for free shipping day, in its third year of existence. The idea is to give online retailers one last shot at attracting shoppers who want their presents to arrive before Christmas Day.
But are these deals the best deals? Not always.
Unlike Black Friday or Cyber Monday – the Friday and Monday after Thanksgiving – shoppers have to be a lot more savvy. "The deals won't be as pronounced as Black Friday," says Michael Brim, founder of BFAds, a website tracking Black Friday deals. "You're going to have to find those key little hidden gem items."
---