Barclays Libor scandal: Is truth an easy casualty in the digital age?
Barclays bank was caught manipulating global interest rates, known as Libor, in an act of deception over the bank's financial soundness. Preventing such dishonesty needs more than regulation.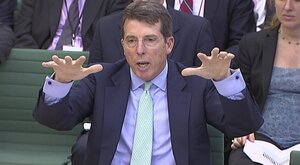 REUTERS
Deception in public life is now taken so much for granted – think fake Gucci bags or sound bites in negative campaign ads – that it's rare if anyone actually gets punished for it. Yet that is not the case for Barclays bank.
The financial giant has been caught trying to make itself look good during the 2008 banking crisis in order to prevent a government takeover. It admitted last month to submitting false data used to set the world's most important benchmark for interest rates.
That measure, known as the London Interbank Offered Rate, or Libor, is calculated when big banks report daily on how much they will charge each other for borrowing. This barometer of trust then determines global rates for mortgages, credit-card debt, student loans, and other financial instruments – to the tune of trillions of dollars.
Barclays has now paid a $450 million fine to British and American regulators while two of its top executives have resigned. Some 20 other banks are being investigated for possibly committing similar deceit in manipulating Libor.
Unlike many bank scandals, this case seems more about institutional preening than individual greed. The Barclays workers who committed the fraud revealed in e-mails just how happy they were to pull off the deception on behalf of the bank: "Dude! I owe you big time!" or "Come over one day after work and I'm opening a bottle of Bollinger."
---