Privacy, Schmivacy! Twitter now lets you broadcast your location too...
Sad because Twitter has been just too restrictive? Now Twitter let's you broadcast your location too.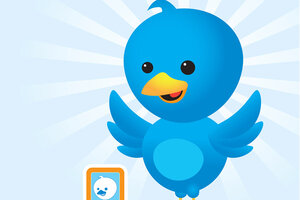 NEWSCOM
Twitter can now let the world automatically know your whereabouts as well as your thoughts and activities.
A new feature unveiled Thursday gives Twitter users the option of including their location with the assorted musings posted on the Internet messaging service.
Locations won't be included unless users turn on the tracking tool. The technology, which shadows people through Web browsers, can be turned off at any time.
IN PICTURES: Top Twitter moments
Twitter is responding to the growing popularity of other Internet services, such as Foursquare, Gowalla and Loopt, that broadcast people's locations. Facebook is expected to join the trend soon, too.
Many of Twitter's 73 million worldwide users already mention their location in their messages, or tweets. But that wastes precious space because tweets are limited to 140 characters.
---