Two US hikers in Iran prison to be married
Two US hikers, imprisoned in Iran since last year, are engaged to be married when they return home, according to their mothers who just returned from visiting their children.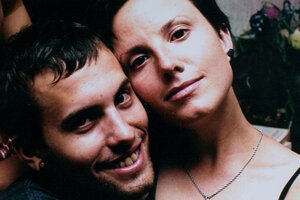 AP Photo/freethehikers.org, File
The mothers of two of the three Americans held for months in an Iranian prison said Monday that their children have become engaged and plan to marry after they are released.
The mothers of all three Americans are back in the United States after visiting Iran to see their children. During the visit, they learned that Shane Bauer had proposed to Sarah Shourd at Evin Prison in Tehran.
"They are going to get married as soon as they have their freedom," Nora Shourd said Monday on "Good Morning America."
Bauer made a ring out of threads from his shirt and gave it to Shourd in the prison's exercise area. The third imprisoned American, Josh Fattal, will be the couple's best man, the mothers said.
The three friends were taken into custody by Iranian forces last July along the border between Iraq and Iran. Their families say they were on an innocent hike, but Iranian officials have accused them of spying for the U.S. The families deny the allegations.
The three mothers — Cindy Hickey of Pine City, Minn.; Nora Shourd of Oakland, Calif.; and Laura Fattal of suburban Philadelphia — traveled to Iran last week and had hoped to bring their children home, but came back empty-handed.
---