Firefox 4 available for download now
(Read article summary)
Firefox 4 includes a range of updates, including tighter security and a slimmed-down, sleek browser interface.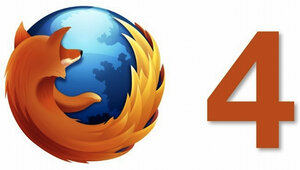 Newscom
Firefox 4 is a go. The latest generation of the Firefox browser launched this week, and judging by the early reactions from the tech blogosphere, this could be the best Firefox yet. Among the updates included on Firefox 4: A sleek and stripped-down interface; tighter security features; and a better navigation bar, which "learns as you use it—over time, it adapts to your preferences," Mozilla reps write.
"Mozilla is very proud of Firefox 4, created by our community of thousands of volunteers worldwide," Gary Kovacs, CEO of Mozilla, told PC Magazine. "It truly is the browser for tomorrow's Web. The Internet has become the most important connection mechanism in our society, which is why we've focused on making users' Web experience as fast, modern, safe and intuitive as possible."
ALSO SEE: Four ugly websites from companies that should know better
---