Firefox phone to go on sale in February, Mozilla says
The new Firefox OS will debut on a pair of phones called the Keon and Peak. But these smart phones are meant mostly for developers.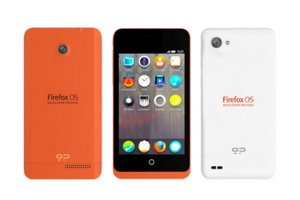 Mozilla
The good news: There's a Firefox phone. The bad news: The Firefox phone is mostly just a vehicle for developers to test out Firefox OS, the new mobile operating system from Mozilla. 
In a post to Mozilla Hacks, company rep Stormy Peters said Firefox OS would be "built entirely using open web standards" – a kind of natural extension of the Firefox web browser, which is also open source. "Developers are critical to the web and to Mozilla's mission to make the web accessible to everyone," Peters wrote.
Judging by the website of Spanish manufacturer Geeksphone, there will be two Firefox phones: The 3.5-inch Keon and the higher-powered 4.3-inch Peak, which Geeksphone describes as a "powerful developer preview device introducing cutting edge features."Â 
The original Mozilla Hacks post doesn't actually identify the Keon and Peak by name, but it does include a photograph of both phones. In a comment at the bottom of the post, Robert Nyman, a "Technical Evangelist" for Mozilla, said that the "idea is that those two models should be available in early February. To my knowledge, there are no pre-orders at this moment and no specific price information."Â 
So is there anything stopping a layperson – as opposed to a professional developer – from getting their paws on one of these Firefox phones? Actually, no, as far as we can tell. But we can't see the point: Firefox OS is still very much a work in progress, and as keen as we are on the idea of a mobile Firefox operating system, we'd suggest waiting for a more advanced build, and a greater choice of handsets. 
Plus, that orange color ain't for everyone. 
For more tech news, follow us on Twitter: @CSMHorizonsBlog
---