T-Mobile unloads half a million iPhone 5 handsets in less than a month
But other stats from T-Mobile's Q1 2013 results aren't quite so rosy.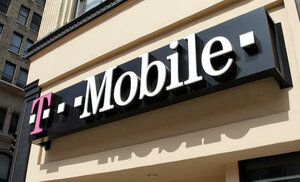 Reuters
On April 12, T-Mobile began selling the Apple iPhone 5. Four weeks later, the Deutsche Telekom subsidiary has already unloaded half a million iPhone 5 handsets. That's the banner news from T-Mobile's first-quarter results, which were made public earlier today.
"Our first quarter operating metrics and financial results are showing positive impact from the changes we began making in the fourth quarter," T-Mobile exec John Legere said in a statement. "We ended the quarter with strong operational momentum."
Of changes at T-Mobile, there have been plenty. For instance, there was the big 2012 merger with Dallas-based MetroPCS, which had 9.3 million subscribers – giving T-Mobile approximately 40 million US subscribers in all. And then there was the news that T-Mobile would entirely do away with contracts – including contracts on the new iPhone – and rebrand itself as the "Un-Carrier."
---