Facebook puts proposed privacy changes up for a vote
(Read article summary)
Facebook users have a chance to weigh in on a series of changes to the Facebook privacy policy.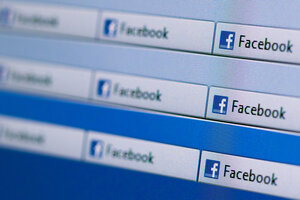 Reuters
A little known Facebook bylaw says that if 7,000 users comment on proposed changes to the site's Statement of Rights and Responsibilities and Data Use Policy, Facebook must put the entire proposal up for a vote. The last time this happened was way back in 2009. Now, as a newly-public Facebook attempts to revise its privacy policies, its happening again.
According to TechCrunch, the impetus behind the new vote is Max Schrems, the Austrian founder of Europe Vs. Facebook. Over the last month, Schrems successfully persuaded over 40,000 users to pepper Facebook with comments. Many of the comments were cut-and-pasted from Schrems' site, and read simply: "I oppose the changes and want a vote about the demands on www.our-policy.org."
At issue are a relatively minor series of alterations, which CNET describes as not a "huge change," and TechCrunch as "relatively benign."
---