Samsung smartphone line roars ahead with Galaxy S
Samsung smartphone models reach strong momentum as the company ships 7 million Galaxy S devices. The Samsung smartphone line sent 3 million to the US.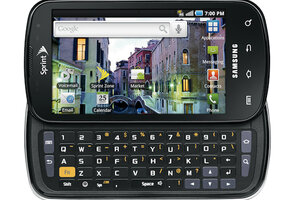 Newscom
Samsung Electronics said on Monday that three million out of its seven million global Galaxy S Samsung smartphone shipments were made to the United States since it launched the phone here in July.
Sales were brisk at all four of the top U.S. operators who sell the phones, Chief Marketing Officer Paul Golden said. The Samsung smartphone line is based on Google Inc' Android software.
"We're in a situation where we wish we had more supply," Golden told Reuters at the sidelines of an event where the phonemaker unveiled a new Galaxy S phone.
Golden would not comment on how severe the supply shortage is or when it is expected to ease but said the main bottleneck was Samsung's own AMOLED display technology, which goes into the phones' screens. Samsung has been working on boosting AMOLED production to bolster supply, Golden said.
---