Child sex abuse cases dramatically decline in US, says report
Despite the headlines hyping scandals at Penn State and the Boy Scouts, child sex abuse cases in the US, by several data gauges, have dramatically declined since the 1990s, say University of New Hampshire researchers.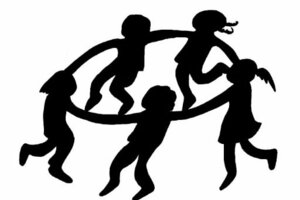 Margaret Scott
Increased public awareness of how child predators operate, along with better law enforcement and policies to protect children, may be helping to reduce child sex abuse despite this year's headlines about cases connected to institutions like Penn State, the Boy Scouts and the BBC.
Researchers at the University of New Hampshire's Crimes Against Children Research Center say data from a half a dozen sources suggest child sex abuse cases have dramatically declined since the 1990s. Here are details on data from the report, written by UNH professors David Finkelhor and Lisa Jones and published in the center's October 2012 bulletin.
– The National Child Abuse and Neglect Data System, which aggregates data from state child protective agencies, shows a 62 percent decline in rates of substantiated sexual abuse between 1992 and 2010. The raw numbers showed a drop from 150,000 to 63,000 cases, primarily in cases involving abuse by family members and other caregivers, who are statistically the most likely perpetrators in child sex abuse cases, although they are less likely to be the subject of news stories.
---