Norway's stroller mafia empowered by generous parental leave
(Read article summary)
Parent power: Norway's generous parental leave creates a social space for the stroller mafia that clogs cafes and stops traffic. It's a perfect place to be as a new parent.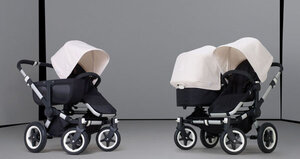 PR Newswire
There is a mafia in Oslo.
Members of the clan are fearless and prefer to do their work in broad daylight. They're easy to spot, often travel in packs and can be aggressive when on the streets, yet no one dare respond to an "inadvertent" bump with anything but an apology. These mafia operatives don't use traditional weapons but are harshly trained through methods of sleep deprivation and are not to be crossed.
They're called the barnevognmafia.
Translated literally: child wagon mafia. The "operatives" I'm referring to are parents, mostly mothers enjoying their nearly year-long, fully paid maternity leave. I am a proud member of this clan.
Barnevogn is Norwegian for stroller and the ones here need a big name like that because they are enormous. Hefty tires for the snow, big seats with bulky canopies to keep kids warm in sub-zero temperatures, and they morph into mini-beds for their sleeping cargo. Mothers walk with an assumed ownership of the footpaths in Oslo because it's the only way anyone will let you through with a hulking stroller that takes up half the sidewalk.
And yes, these super-colossal kid carriers work as weapons too – one quick turn and we'll skin your shins with the front spoke of the stroller.
Our fashion of organized crime is to clog cafes with our baby bags and "child wagons." Our kids whimper, whine and scream while we gab on with our fellow operatives because, like Sicilian mafiosi desensitized to violence, we can tune out our crying children. There's always something wrong and we might as well talk a little louder and find out who is up to what.
---