Louis was right: when your kids start to 'know much more than I'll ever know'
(Read article summary)
That bittersweet moment when parents realize their kids, graduating into adulthood, are starting to do life all by themselves.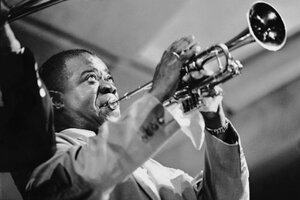 Courtesy Florentine Films
The young woman sitting across from me at the dinner table talked enthusiastically about her research at the MIT Media Lab. She was involved in designing prosthetics that would enable a person to climb a mountain or run a marathon. She was also graduating the next day from MIT and on her way to a masters program clear across the country to study mechanical engineering. Only 14 percent of engineers in this country are women and my niece is one of them.
My nephew graduated the day after his sister and is off to college to pursue his dream as a video game designer. At the other end of the table, Anna is telling my sister-in-law about her internship shadowing a cardiologist. She's been scrubbing in to observe procedures like putting in pacemakers and defibrillators. "And you don't feel like fainting when you see all that blood?" I ask in disbelief. Adam is excited to start a research internship in a lab studying stem cells.
These kids alternately awe me and make me weepy. When did they become young adults with interests and expertise so far from my own area of knowledge? When did I stop becoming my children's primary confidante? Their first line of defense? I don't write to their teachers anymore about this or that or send notes that they have to sit out recess because of a cold. They advocate for themselves. I watch Anna explain to a server about her severe dairy allergy. I used to do that stuff.
My role as a mother is undergoing a radical realignment and I'm not ready. I've known that my kids would only belong to me for a finite period of time. They'd grow and want to stumble into the greater world on their own. What young adult wouldn't? I did.
---