'National Lampoon's Christmas Vacation': A story of hope?
(Read article summary)
Christmas movies: A mom who hopes to execute a Christmas celebration fit for 'White Christmas' trades in her 'It's a Wonderful Life' mentality to find hope in 'National Lampoon's Christmas Vacation.'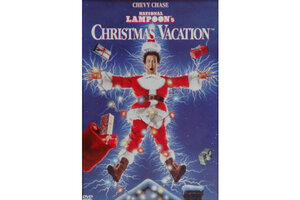 Warner Bros.
You like to think you've brought your children up well, as evidenced by the annual Christmas card photos. Together, you delivered toys for the poor, dinner for their families, books for their schools, snowsuits for their clothing drives. Your own kids have done it all – visiting Santa, caroling, making paper chains for the tree, and simple surprises for Daddy. There were velvet dresses on the girls and navy blazers on the boys. By Christmas night, you've exchanged the gifts, fed the relatives, and listened to the whole big clan's attempt to make the high note in "O, Holy Night."
After finally closing the door behind Christmas 2013, you will take off the apron and move enough of the trimmings off the sofa to make room for your little family, now taller than you. None of you has any jingle bell left, not even enough to watch a nice Christmas movie. Besides, you've done the wholesome thing. You've watched "White Christmas" for so many years that your daughter's welcome to her new brother-in-law was a warning: "Lord help the mister who comes between me and my sister." You've seen "It's a Wonderful Life" so often that, if you tell your son that you ran into a hometown girl who's grown up well, he will respond: "She's not the kind of girl to help me find the answers, Mom."
Out of necessity, in recent years you have developed a dirty little Christmas night secret, one that's morphing into an old-fashioned tradition. That would be "National Lampoon's Christmas Vacation," with crazy Clark W. Griswold, aka Chevy Chase and his, um, family.
---