Guyanese pancakes for Mardi Gras
(Read article summary)
Shrove Tuesday, or Mardi Gras, is also known as Pancake Day.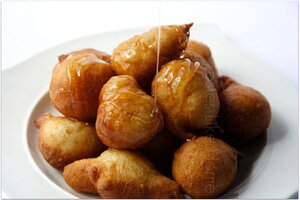 Tastes Like Home
Given that Tuesday is Shrove Tuesday or as we like to say Pancake Day, let's go crazy and batter up! Pour it, swirl it or drop it. Whether you make the traditional flat pancakes or the Portuguese-inspired Malasadas, that's a favourite in Guyana, be sure not to miss having pancakes on this official day that we get to really indulge.
Whether you make them small or large, stack 'em high and watch them disappear. Here's the recipe for the fried pancakes (malasadas), including a step-by-step demo. You'll find a recipe for homemade syrup too. I think that everyone knows how to make the flat pancakes right?
Guyanese Pancakes are different from the traditional flat pancakes and this is due to the Portuguese influence on the country's cuisine. In Portugal, these pancakes are known as Malasadas (a Portuguese-style fried doughnut).
These pancakes are made and served on the Tuesday before Lent. Once you have one of these pancakes, you feel compelled to finish the entire lot. They are that good.
They are meant to be served with homemade syrup (see recipe below).
Guyanese Pancakes
---