Holiday shopping for your favorite foodie
(Read article summary)
A round-up of food-related ideas for your 2011 holiday gift list.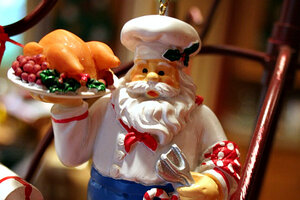 The Runaway Spoon
The time has come again. Thanksgiving is all over but the leftovers, and it is time to turn to holiday shopping. I love putting together this round up of some of my holiday fun finds, and as always, these are just some ideas about personal favorites – no one has asked me to promote any products.
This year, I am all about homemade gifts from the kitchen. I went on a real canning bender this summer, so I have a kitchen full of jars of lovely goodies to give away. I think homemade gifts are a real gesture of caring, and everyone appreciates something good to eat. And I know I like my packaging to be worthy of the treats inside. If treats in jars is your plan, dress them up with some lovely personalized canning labels. These letterpress labels add a sleek, modern feel to good old-fashioned preserves and pickles. Tie on a little personalized ribbon and you are good to go.
---