Sing Your Song: movie review
'Sing Your Song' shows the energy and optimism Harry Belafonte gave to civil rights work – around the world.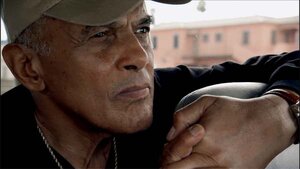 Courtesy of S2BN Films
At the start of "Sing Your Song," the documentary about Harry Belafonte, he talks about the lesson his mother handed down to him. "She made me understand," he says, "that there was nothing in life that we could not aspire to." And indeed, in the course of his long life as a singer, actor, and, above all, political activist, Belafonte has covered a lot of ground. His own mantra, often repeated in the film is "What do you do now?" and he intends it as a call to action.
"Sing Your Song" is, remarkably, the first full-scale documentary about Belafonte, who was 83 at the time the film was shot. It's also a co-production of Belafonte Enterprises, with his daughter Gina serving as co-producer, which probably accounts for both the film's successes and deficiencies. "Sing Your Song" doesn't do much to open up his "inner life," keeping the emphasis almost entirely on his public life. The implication is that, for Belafonte, personal reflection is downtime – a distraction from the work in the world that must be done.
There is something off-putting and impersonal about this stance. Belafonte is presented by director Susanne Rostock as an icon-in-motion. His terse references to marital difficulties and absentee fatherhood are like blips on the screen. The film's hagiographic tone is regrettable, but, it must be said, Belafonte's heroism is the real deal. If any entertainer in the past 60 years deserves to be lauded for his political activism, it's Belafonte. To chart his career is to take in a good portion of the history of civil rights activism not only in America but around the world.
---