Think Google privacy policy isn't private enough? How to stay incognito.
A new, streamlined privacy policy goes into effect Thursday on all Google websites. The result: more effective ad-targeting of users. If you're not liking that idea, here are some tips to make it harder for Google to track your online activity.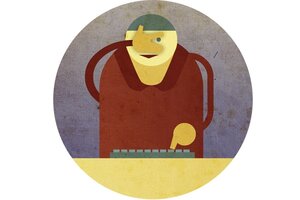 Illustration: Jacob Turcotte/Staff
The realm of the Internet is undergoing a significant change Thursday as the Web's biggest hub of activity, Google, introduces a new policy on user privacy.
The change, though, is one you may not notice immediately. Its result is that millions of Internet users will start seeing more ads that are targeted specifically to them, through Google, on the basis of their activity on the company's various websites.
Depending on your opinion, that can be a good thing, no big deal, or a terrible invasion of privacy.
The company itself allows that users will have these different views, and it has set up some ways for them to act accordingly.
"While we've undertaken the most extensive user education campaign in our history to explain the coming changes, we know there has been a fair amount of chatter and confusion," Google said in its official blog on March 1, as the changes took effect.
Some users will find the new policy helpful and intuitive. You search on Google for recipes that use tofu, and when you next visit YouTube (another Google site) you notice some videos on how to cook a stir-fry dish.
Google, of course, accentuates the positive: "Over time we'll be able to improve our products in ways that help our users get the most from the web," the Thursday blog post said.
At the same time, for people concerned about erosion of online privacy going too far, the company and outside watchdogs offer a range of choices that can help people travel the Web, and Google's own sites, a little more anonymously.
Here are a few options to note:
Divide and conquer. Instead of relying on Google for e-mail (Gmail), Web searches, and various other services, you can migrate one or two major activities to another provider. Some alternatives for e-mail include Hotmail or Yahoo. Other search-engine options include Bing, ask.com, Yahoo search, and DuckDuckGo.
---