Obama or Romney: Whose debt reduction plan does history favor?
The two presidential candidates would pursue different paths to lead the US out of debt. Here's how debt-saddled countries of yore have dealt – successfully and unsuccessfully – with the problem, and how those lessons might apply today.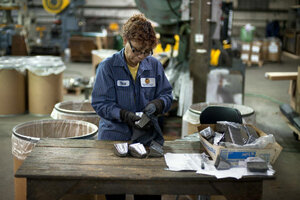 Jessica Hill/AP
When President Obama and Republican challenger Mitt Romney make their pitch to voters on how they'd tame the nation's debt and grow the economy, each suggests history is on his side.
It's partly campaign rhetoric, but it represents a substantive point: The way forward for the US economy will be smoother if the nation takes appropriate cues from the experiences of other countries – and from its own past.
What are those lessons? The candidates have eagerly shared a few.
Mr. Obama notes that he arrived in office with the nation already in "the middle of the worst economic crisis since the Great Depression," a kind of contextual asterisk reminding voters to have patience on the road to recovery.
He also tells voters that a Romney presidency would return America to a failed Bush-era vision "that got us into this mess," a reference in part to policies that added to the federal debt while keeping taxes low for the rich.
And he refers to the policies of Abraham Lincoln, arguing that investments in education and infrastructure make government a contributor to economic growth, not an inhibitor.
Former Massachusetts Governor Romney says his tax reform would follow Ronald Reagan's 1986 approach, in which lower tax rates buoyed job growth, while limits on deductions helped ensure adequate federal revenue. And in the first presidential debate of the season, he pointed to the current financial crisis in Europe to make his case for big spending cuts.
"Spain spends 42 percent of their total economy on government. We're now spending 42 percent of our economy on government. I don't want to go down the path to Spain," he said.
So what are the most salient lessons history teaches about emerging from a deep slump – one attended by banking woes and rising debt? This story will highlight three broad lessons.
First, some general points to set the scene:
---