Redskins Rule:How football outcomes predict the presidential election
Is it all over for President Obama because the Washington Redskins lost on Sunday? How the Redskins do the Sunday before Election Day almost always predicts the presidential outcome.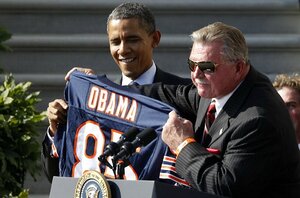 Charles Dharapak/AP
Like so much else in the 2012 presidential race, neither President Obama nor Mitt Romney will make a clean sweep of some of America's most curious political indicators: the outcome of professional and college football games.
---