Children's advocate decries Roman Polanski release
A Swiss judge's decision not to extradite director Roman Polanski to the US is 'disturbing,' says a leading children's advocate. The filmmaker had faced sentencing in a 1977 child sex case.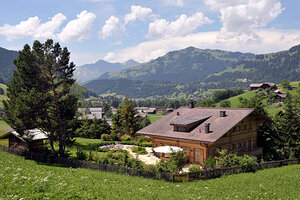 Dominic Favre/Keystone/AP
A leading advocate for missing and exploited children says a Swiss judge's decision not to extradite film director Roman Polanski is "disturbing."
"Our concern is that it's very important that no one appear to be above the law," says Ernie Allen, president and CEO of the National Center for Missing and Exploited Children in Washington.
Mr. Allen fears that the opportunity to arrest and sentence Mr. Polanski is gone. "My suspicion is that Polanski will very quickly return to France, where the options for prosecution will be minimal, if any. This window is closed."
Press reports are that Polanski immediately left his Swiss chalet where he had been under house arrest.
The next step for the US, if there is one, would be up to the prosecutor in Los Angeles, where the original case was tried in 1977, and the US Justice Department, whose Office of International Affairs pursued Polanski, who fled the country prior to sentencing.
---