What will happen if Congress remains status quo?
In tomorrow's election Republicans are expected to retain the House, and Democrats are expected to retain the Senate. Can America survive another two years of dysfunction on Capital Hill?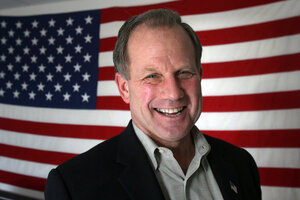 Greg Gilbert/The Seattle Times/AP
A barrage of negative ads, more than $2 billion in spending and endless campaign stops all come down to this: Americans likely will elect a Congress as divided as the one they've been ranting about for two years.
In Tuesday's voting, Republicans are poised to hold the 435-seat House, with Democrats expected to gain a small handful of seats at best from roughly 60 competitive races but fall well short of the net 25 needed for the majority. House Speaker John Boehner, R-Ohio, is poised to wield the gavel again.
Senate Democrats are likely to maintain their narrow advantage as two Republican candidates' clumsy comments about rape and abortion could cost the GOP Indiana and dampens its prospects of winning Missouri — two major roadblocks in the Republican path to the majority.
Republicans hoped the math would work in their favor — Democrats are defending 23 seats, the GOP 10 — but solid Democratic recruits and the close presidential race, added to the GOP candidate stumbles may ensure that Nevada Sen. Harry Reid remains majority leader.
"That's extremely frustrating for what everyone thought was a Republican advantage," Ron Bonjean, a Republican consultant and former top Capitol Hill aide, said of the developments in Indiana and Missouri.
---