Why Minnesota? Possible state shutdown mirrors larger US debate
With tax revenues still low, state and federal budgets are tight – and across the nation, politicians are drawing lines in the sand.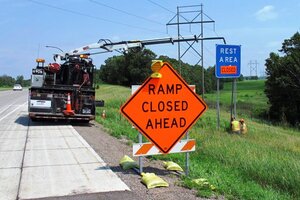 Eric Miller / Reuters
The story has all the elements you're familiar with. Republican legislators determined to resist tax hikes. A Democratic chief executive casting himself as "meeting opponents halfway." And warnings that things could go terribly awry if the two camps can't reach a compromise – fast.
Yes, that sounds like Washington.
But it's also a description of capitol-dome maneuvering in Minnesota, which faces the prospect of a government shutdown if the clock ticks to midnight Thursday without a deal.
Gov. Mark Dayton (D) and Republicans who lead the state legislature entered a seventh straight day of budget talks late Thursday morning in St. Paul. The negotiations, following a six-month impasse over how to solve a $5 billion deficit, have so far failed to produce a breakthrough.
The 11th-hour talks echo events in the nation's capital, where President Obama suggested that members of Congress skip their July vacations and keep working if they can't reach a deal this week on funding the federal government.
The similarity between these two political rifts is more than just an interesting coincidence.
It's a sign that, for all the differences between state and national politics, state governments across the US share a common fiscal quandary with the nation at large.
---