Why did Jaycee stay?
To assume that Dugard, held captive for 18 years, could have just run away is not to understand the power that captors can hold over young kidnap victims, experts say.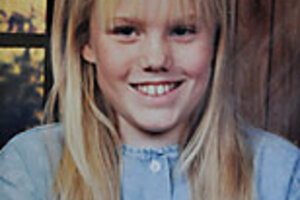 William Carl Probyn via the Orange County Register/ AP
Of the many questions surrounding the 18-year captivity of Jaycee Lee Dugard, one is why she never escaped.
Since Ms. Dugard reappeared after being snatched from her neighborhood in 1991 and forced to live in a squalid backyard compound in Antioch, Calif., a snapshot of her life is emerging through interviews with neighbors and associates of her alleged captors that suggests she had many opportunities to flee.
But childhood psychologists and abduction experts say that young kidnapping victims rarely risk trying to escape because of fear, coercion, or threats from their captors.
"She was 11 when she was abducted. She was clearly threatened and intimidated," says Ernie Allen, president and CEO of the National Center for Missing and Exploited Children. "What we see over and over again in these cases is that these kids figure out how to survive."
Philip Garrido and his wife, Nancy, were charged on Friday in El Dorado County with 29 counts of rape and kidnapping in connection with Dugard's abduction from South Lake Tahoe, Calif. Police have also said that Mr. Garrido fathered Dugard's 11 and 15 year old daughters.
---