Upwardly mobile India fights scourge of fake CVs
More companies in India's lucrative IT industry are hiring detectives to root out job applicants who pad their résumés.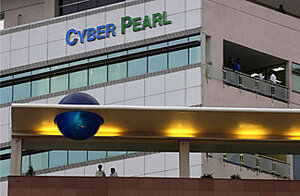 Andy Nelson/The Christian Science Monitor/file
These gumshoes don't wear trench coats or dark glasses. They don't even carry weapons.
Yet in cities across India, armed with vast databases of citizens' personal information, these detectives work in hot pursuit of the latest form of fraud threatening India's lucrative IT and outsourcing industries.
The perps? A fast-growing, wide-reaching ring of "CV cheats."
These are job applicants so hungry for India's cushiest jobs that they pad their résumés to boost their chances. With the economy slowing and companies making fewer hires, competition has gotten so tough that about 1 in 4 résumés submitted for an IT job is found to have discrepancies, according to the National Association of Software and Services Companies (NASSCOM), an IT watchdog in India.
"When there are [fewer] jobs on offer and more candidates chasing them, many indulge in embellishing their résumés," says Ashish Dehade, the West Asia managing director of First Advantage, a fraud detection company based in California that serves more than 900 multinationals in India.
In the past several years of India's IT and outsourcing boom – which has created millions of new jobs – CV discrepancies have seen the highest increase in the past 15 months, Mr. Dehade continues.
---