Changing the world, McDonald's style: 5 great social franchises
(Read article summary)
Social franchises – businesses with a charitable purpose – develop and market cheap, innovative products that solve a social problem. Here are five examples.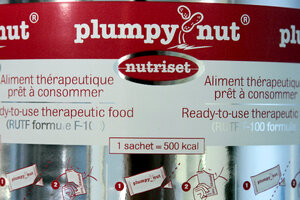 Reuters/File
Social franchising is a big deal, recently called the future of social enterprise and even "the solution for U.K. unemployment."
While these claims might be a bit overstated, social franchising works. The best examples come from sectors as diverse as nutrition and sustainable energy, but they all share common threads:
There's usually an existing market failure, a simple business model that can be used over and over again, a partnership between transnational and local NGOs, and – ultimately – a cheap, innovative product or process that does what the market didn't.
Global Envision has covered a number of franchises in the past. Here's how our five favorites work:
Tiendas de la Salud, Guatemala
With expertise from Mercy Corps and money from the Linked Foundation, a pilot project brought 36 franchised stores to rural Guatemala, where 53 percent of the population lives in poverty. The stores provide affordable generic medications where health services are otherwise nonexistent. The business model has been so successful that it was purchased by local commercial pharmacy chain Farmacias de la Comunidad, which has plans to expand the project to rural areas across the country.
Read more here.
---