10 best teen books of 2010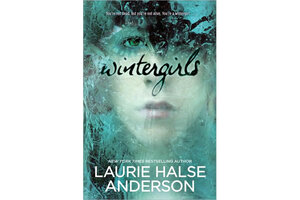 10.

"Wintergirls," by Laurie Halse Anderson

Eight years after publishing the emotionally intense "Speak," Laurie Halse Anderson comes out with "Wintergirls." There have been books in between, but these two have the most striking similarities: intense, even haunting, subject matter; poetic narration; and realistic teen turmoil. Two former best friends struggle with eating disorders. Even after Cassie dies, Lia cannot stop obsessing over her weight, calorie counting, excessive exercising, and later, cutting. As guilt and a need for self-control overtake her life, Lia struggles to keep her thoughts tangible. Despite the heavy subject matter, young adults voted this glimpse into a horrifyingly realistic mind set onto the Top 10 list of 2010.