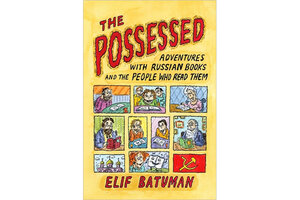 2.

"The Possessed," by Elif Batuman

"The Possessed: Adventures with Russian Books and the People Who Read Them," by Elif Batuman (Farrar, Straus and Giroux, 293 pp., $15). How often do you laugh out loud while reading literary criticism? These quirky, comical essays explore the relationship between Russian literature and life. (CSMonitor.com, 2/22/10)

You can purchase this book – and help support the Monitor – by clicking here.