Edgar Award nominees: 5 mystery novels you don't want to miss
It's Edgar Allen Poe's 202nd birthday and that means that it's time for the announcement of the 2011 Edgar Award nominees as selected by The Mystery Writers of America. These five books are the nominees for best mystery novel. All Edgar award winners will be announced on April 28.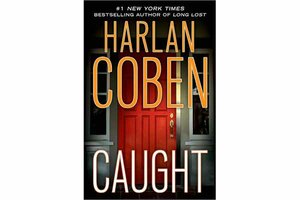 1.

Caught, by Harlan Coben

"Caught," by Harlan Coben (Dutton, 400 pp.) includes many plot turns – and a narrative that takes them all at full speed. In this accelerated thriller the disappearance of a promising high school senior is complicated by a tangle of subplots, including the beat of a TV host determined to trap the girl's killer on national television.