10 novels in translation you should know
The finalists for the 2011 Best Translated Book Award – sponsored by the Three Percent weblog – were announced last week. The winning works of fiction selected were translated from German, Spanish, Afrikaans, Czech, French and Swedish. To read these books is to travel the globe in extraordinary style.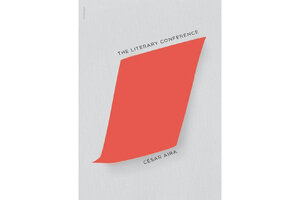 1.

"The Literary Conference," by César Aira (translated from the Spanish by Katherine Silver)

Blending comedy with science fiction, "The Literary Conference" tells the story of César, a mad scientist with a plan to take over the world. But first, he must clone Mexican author Carlos Fuentes.