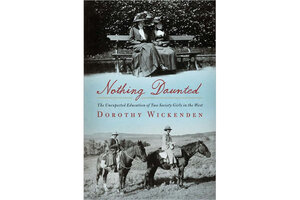 2.

HARDCOVER NONFICTION

1. Go the F**k to Sleep, by Adam Mansbach, Ricardo Cortes (Illus.), Akashic
2. In the Garden of Beasts, by Erik Larson, Crown
3. The Greater Journey, by David McCullough, S&S
4. Bossypants, by Tina Fey, Reagan Arthur Books,
5. Unbroken, by Laura Hillenbrand, Random House,
6. The Social Animal, by David Brooks, Random House,
7. Area 51, by Annie Jacobsen, Little Brown,
8. Seal Team Six, by Howard E. Wasdin, Stephen Templin, St. Martin's,
9. The Psychopath Test, by Jon Ronson, Riverhead
10. Lost in Shangri-La, by Mitchell Zuckoff, Harper
11. Lies That Chelsea Handler Told Me, by Chelsea Handler, et al., Grand Central
12. Incognito, by David M. Eagleman, Pantheon
13. Blood, Bones & Butter, by Gabrielle Hamilton, Random House
14. "There Are Things I Want You to Know About" Stieg Larsson and Me by, Eva Gabrielsson, Seven Stories Press
15. Sh*t My Dad Says, by Justin Halpern, It Books
ON THE RISE:
16. Nothing Daunted: The Unexpected Education of Two Society Girls in the West, by Dorothy Wickenden, Scribner
Wickenden's exhilarating saga about two intrepid young women and their trip to the Colorado wilderness in the summer of 1916.