Javascript is disabled. Quiz scoring requires Javascript.
"Game of Thrones" quiz for die-hard fans
While we all count the days till Season Two of the HBO series "Game of Thrones," let's not forget about all the little things that happened in the first season. How well do you really know the story adapted from the first book of George R.R. Martin's "Song of Ice and Fire" fantasy series? Take our quiz on the minute details of Season One and find out!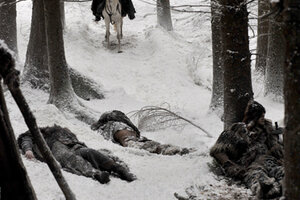 1.

What is the name of the first character to die in "Game of Thrones?"