Top 10 real-life adventure stories
What's the best way to enjoy the summer: A cookout in the backyard? A trip to the beach? These are nice, but look no further than reading a non-fiction adventure book. It's by far the best way to immerse yourself in another world. Check out this list to see some of the best titles in this excellent genre.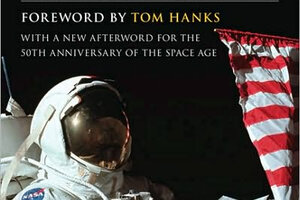 1.

A Man on the Moon: The Voyages of the Apollo Astronauts, by Andrew Chaikin

Definitely not your typical adventure novel, "Voyages" thoroughly details the successes and failures of NASA's Apollo space program, including the famous Apollo 11 mission that landed the first humans on the Moon. Author Andrew Chaikin sat down with 23 of the 24 Apollo astronauts to exhaustively chronicle their experiences in the final frontier for this spellbinding read.