"The Help": 10 best moments
"The Help," the popular novel by Kathryn Stockett, has been adapted into a film to be released on August 10. It stars Emma Stone and Viola Davis and is one of the summer's most highly anticipated movies. Here are ten movie stills that will allow you a sneak peek at some of the best scenes of the summer film.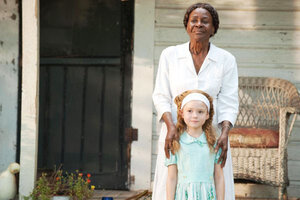 1.

Skeeter's childhood

When Eugenia Phelan, aka Skeeter (later played by Emma Stone) was growing up, she sometimes felt that the only person in the world who really understood her was the family's "help," Constantine (played by Cicely Tyson). When Constantine later disappears, she leaves a major hole in Skeeter's world.