"One City, One Book" – what 5 cities chose to read
Collective reading is alive and well in the 2000s – thanks to large-scale online book clubs (think "One Book, One Twitter," for example) and also to community "One City, One Book" programs which encourage an entire metropolis to read the same book at the same time. What are cities reading this year? Here are the 2011 picks of five participating cities – all of them apparently drawn to books with strong cultural themes .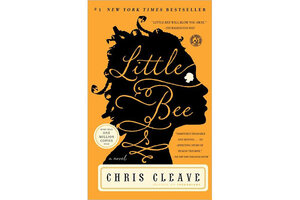 1.

Seattle: "Little Bee," by Chris Cleave

The northwest metropolis pioneered the "One Book" movement back in 1998 with Russell Banks' "The Sweet Hereafter." In the decade following, the program – in which community members read and discuss the same book – inspired hundreds of likenesses in cities throughout the country. This year's literary selection is Chris Cleave's highly hailed 2009 novel Little Bee, about a Nigerian orphan and a British couple whose lives intertwine.