10 quips from America's funniest writers
Comedian and writer Andy Borowitz chose work from some of America's sharpest wits for the Library of America's new collection, The 50 Funniest American Writers: An Anthology of Humor from Mark Twain to the Onion. Here are a few of the lines you'll find in the book.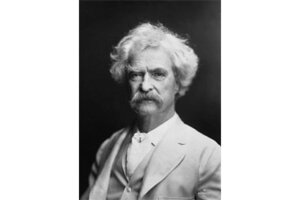 1.

Mark Twain

From Twain's "A Presidential Candidate": "The rumor that I buried a dead aunt under my grapevine was correct.... No other citizen was ever considered unworthy of this office because he enriched his grapevines with his dead relatives. Why should I be selected as the first victim of an absurd prejudice?"