5 stories about Regis Philbin
After a long career, Regis Philbin is saying goodbye to his morning show. In his new book "How I Got This Way" he writes about some of his many show biz memories. Here are five of the anecdotes the talk show host shares.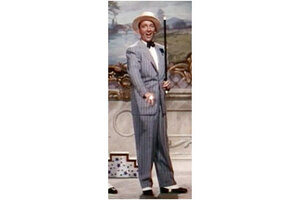 1.

He got into entertainment because of Bing Crosby

Philbin remembers listening to Crosby's songs over the radio during the Depression and learning every word. When he got a job as announcer and co-host on "The Joey Bishop Show" and Crosby was a guest, Bishop told Crosby how big a fan Philbin was, and Crosby sang him a song. Then Bishop suggested Philbin sing one of Crosby's songs for him. "Is he nuts? I thought," Philbin writes. "Is he looking for a few laughs at my expense? How do I get out of here? Bing turned and gave me a pleasant enough look – but straight at me. I can still see those steely blue eyes." Philbin sang "Pennies From Heaven," and Crosby joined in on a few parts. The next day, Philbin was offered a recording contract.