4 holiday TV classics that came from the printed page
You've undoubtedly read Dr. Seuss's "How the Grinch Stole Christmas!," but did you know that the Rankin/Bass TV favorite "The Year Without a Santa Claus" (you know, the one with the Snow Miser and the Heat Miser) also began as a children's book? For millions of children today Christmas wouldn't be Christmas without certain beloved TV specials. But here's to remembering that the best of the lot all came from the printed page.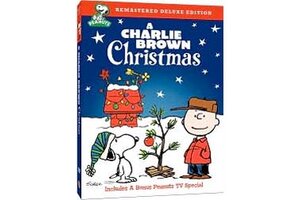 1.

'A Charlie Brown Christmas,' by Charles M. Schulz

Although this Christmas classic was created for TV it was based on characters from the "Peanuts" comic strip by Charles M. Schulz, which ran from 1950 to 2000. In "A Charlie Brown Christmas," which was the first Peanuts TV special and premiered in 1965, main character Charlie Brown has become disenchanted with the commercialism of Christmas. He's reminded of the true meaning of the season with the help of his friend Linus (whose famous speech horrified network executives at the time because of its religious content) and a tiny, needle-shedding Christmas tree.