'Clockwork Prince': what to read next
It's on all the bestseller lists and it is definitely the book of the moment. 'Clockwork Prince' is the second in author Cassandra Clare's projected 'Infernal Devices' trilogy (which is in itself a prequel to Clare's popular 'Mortal Instruments' series). 'Clockword Prince' is set in a Victorian London with angels, vampires, and warlocks where a heroine named Tessa gets caught in the war between the strange Magister and the demon-fighters known as the Shadowhunters. With her companions, the moody Will and frail but kind Jem, Tessa must journey to a manor house that holds secrets of Tessa's past and present-day horrors for all three. But once you've read 'The Clockwork Prince' – what next? Here are a few books to keep you entertained at least until Book No. 3 of 'Infernal Devices" comes along.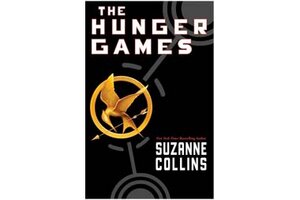 1.

'The Hunger Games,' by Suzanne Collins

Chances are you, like most of the book world, have already read The Hunger Games – but months after the hype first started, it's still great. (And anyway, you really should reread it before the March 2012 film release.) Collins' first book in her phenomenally popular trilogy introduces Katniss Everdeen, a teenage girl living in a futuristic North America where the repressive government makes two teenagers from each district compete in a deadly game that's broadcast to the entire nation. Katniss keeps her family alive by hunting illegally with her friend Gale, but finds her world turned upside down when she and a boy named Peeta are chosen to compete in the Hunger Games.